Description
---
Wooden Constructs are Balance monsters that appear as animated target dummies wearing wizard gear. Their look is identical to that of a Haunted Minion, except they are not transparent. They are mostly found in the first and second floors of the Golem Tower and are very easy to defeat due to their small health pools and light damage spells.
Wooden Construct at a Glance: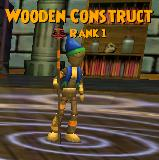 Rank: 1
Health: 95
Creature Class: Golem
School:

Boost: 0% boost to
,

,

Resist: 0% resist to

Physical Attack: Deals 90

damage per pip.
Location: Wizard City- Golem Court - Golem Tower

Spells Known
---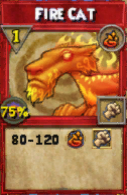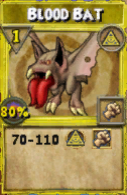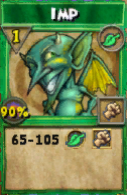 Items Dropped
---
Gold:

0-3
Robes:
Boots:
Wands:
Athames:
Amulets:
Rings:
Decks:
Pets:
House:
Treasure Cards:
Reagents:
Mounts:
Quest Appearances
---
Hints, Guides and Discussions should be placed in the Discussion tab.
Documentation on how to edit this page can be found at Template:CreatureInfobox/doc
Community content is available under
CC-BY-SA
unless otherwise noted.