Description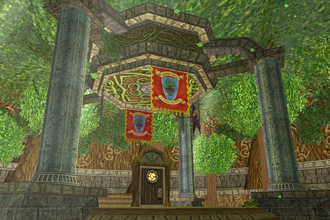 The Spiral is the Universe that the world of Wizard City belongs to, you can see a 3D map of the Spiral at Merle Ambrose's House. The Spiral Chamber is the point of connection to the other worlds that make up the Spiral. In Wizard City you enter the Spiral Chamber Through Bartleby's mouth (after completing a series of quests). The inside looks like the inside of a forest. If you walk up to the door standing freely in the center of the room you can travel to the other worlds you have access to. Wizard City is at the base of the Spiral, and the next world on the Spiral is Krokotopia.
Connects To

Hints, Guides and Discussions should be placed in the Discussion tab.
Community content is available under
CC-BY-SA
unless otherwise noted.