Description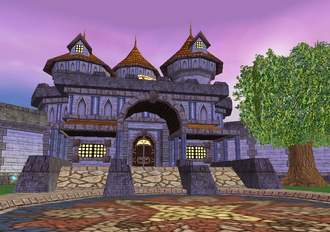 This is a small area but there are a few reasons to visit it. The Librarian is a Treasure Card Vendor, and on the second floor there is a book pedestal with a brief History of Magic!
NPCS
Creatures
There are no creatures in this location, you will regain health over time spent here.
Connects To
Hints, Guides and Discussions should be placed in the Discussion tab
Community content is available under
CC-BY-SA
unless otherwise noted.