About me
Little info about me to start: My name is Amanda, I am 23 years old, I work for and advertising company that does graphics. Personality wise I am an outgoing person but I enjoy a good night in with a good movie or book as well. I have played a range of games all my life, and you might say I am a preety hardcore gamer, both on and off the computer. I'm very competive, so I'm always up for a good challenge. I have been playing wizard 101 off and on since it started back in Beta (Launch date: June 11, 2008). Also I have seen many changes in the game and many obsticals, but I face them head on as I do with everything in my life, and in doing so I like to pass on what I learn to others.
About my Character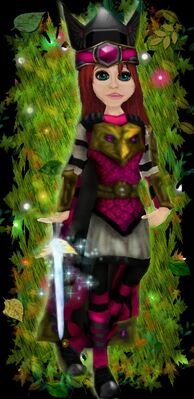 Unlike alot of people who play this game I only have one character that I ever made. Her name is Amanda Nightdreamer, and she is a Grandmaster Theurgist. Secondary school is Fire, and 3rd is Death. I am always willing to help anyone who needs it so if you see me in the game don't be afraid to come ask me for help, or if you can't find me, feel free to send me a message on here letting me know the following.
1. What time: ( Say the time and your time zone)
2. Where: ( Say what world, realm, server, ect..)
3. What you need Help on: ( Zeke item locating. Boss name, Dungeon name, Monster name and how many, ect....)
Wizard 101 House

My Wizard 101 House Slide Show
Community content is available under
CC-BY-SA
unless otherwise noted.