The Necropolis is the entryway to the second set of areas in Dragonspyre. The quests in The Necropolis will begin your preparations for entrance to Dragonspyre Academy. The most noteable feature of The Necropolis is a large floating orb of magic and the zone's maze-like layout. The Crystal Guide will lead you on your path of learning as you begin your enrollment to the academy.
Map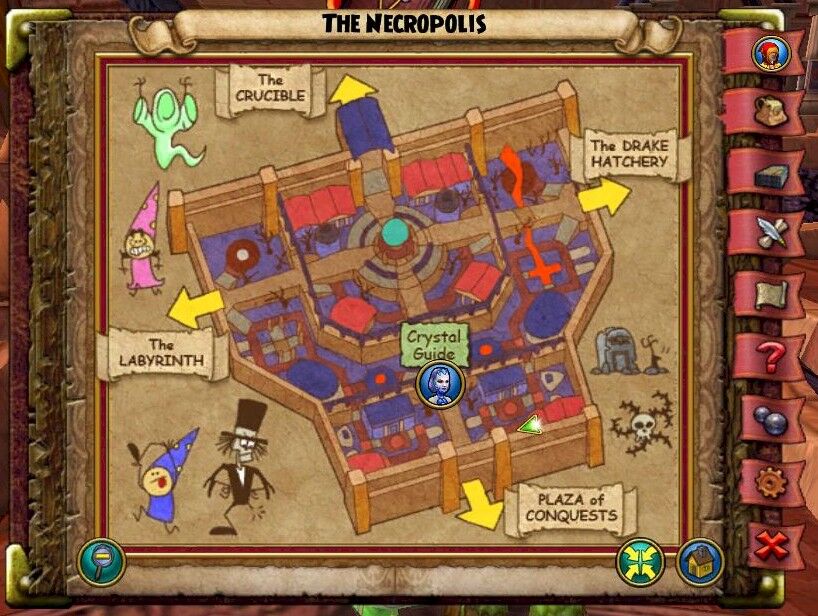 NPCs
Quests
Creatures
Connects To
Available Reagents

Hints, Guides and Discussions should be placed in the Discussion tab.
Community content is available under
CC-BY-SA
unless otherwise noted.