Map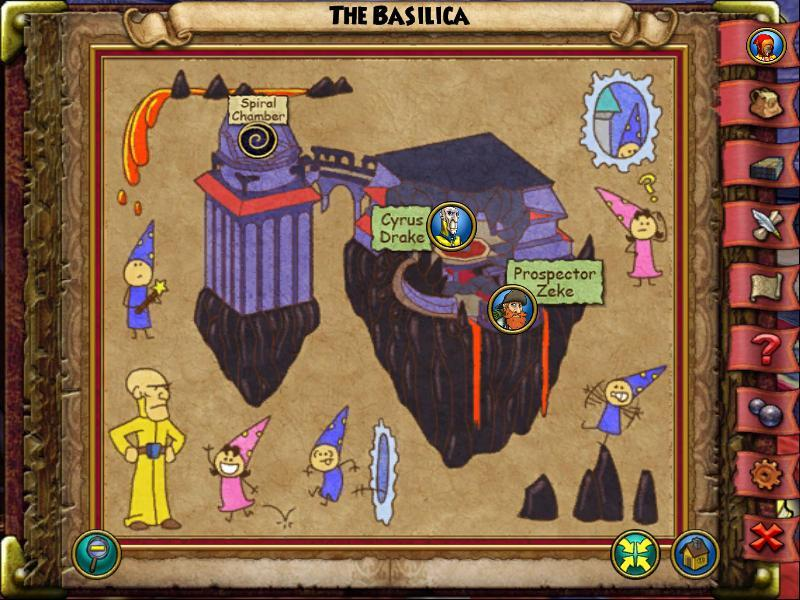 Screen Shot: Stone Rose in the Basilica
When you teleport to Dragonspyre, you arrive in the Basilica. The stone rose is behind the World Gate door, which is behind you when you arrive.
Description
The Basilica is different among the many "Commons" areas of the Spiral; all the other worlds have one, and Dragonspyre has four.
They are: The Basilica, The Antheneum, The Necropolis, and Dragonspyre Academy, all of which have a portal leading to The Basilica.
It appears to have once been a tower and a large, square building. Both are more intact than many buildings in Dragonspyre, because the tower's top area and roof are missing, and one corner of the walls of the main building have collapsed into a large exterior courtyard, and many buildings in Dragonspyre have mostly collapsed into the ground. It is also home to the Spiral Door, on the top ledge of the tower.
NPCS
Quests
Places Of Interest
Connects To

The following are connections through the Spiral Door at the beginning of the entry ramp in The Basilica:
Available Reagents

Hints, Guides and Discussions should be placed in the Discussion tab.
Community content is available under
CC-BY-SA
unless otherwise noted.