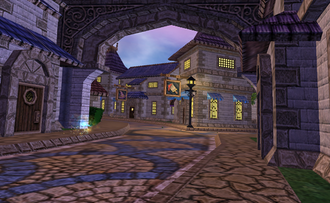 The place to go for all your Wizard City buying and selling needs, you will find vendors of nearly every description here.
Additionally, this place has a smith.
Map
Npcs
Vendors
Holiday Vendors
Creatures
There are no creatures here, this is a neutral location. You will regain health over time, and find mana wisps here.
Thaumaturges (Ice wizards) can summon an Ice Giant at Elik's Edge as part of one of their spell quests.
Points of Interest
Connects To
Available Reagents
Community content is available under
CC-BY-SA
unless otherwise noted.