This Is A Stub Please Help Us By Expanding It.
Description
---
There are six Shadow Weaver creatures that show up in the Celestia prequest. This is the Storm one encountered in Dragonspyre with Vesna Shadowscar.
The shadow weaver's main body is a dark or brown coloration with Odd symbols or writing in some areas of the cuffs and drape. They also have prominent Bug features including a bug face similar to a Fly and arm appendages comparable to a Fly or a Pray Mantis.
These creatures served the Umbra queen Morganthe and helped her in her war over the powerful magic the Celestians posessed. eventually when the Storm titan sunk Celestia the shadow weavers along with their queen were have thought to have perished. However a Exploration team from the Spiral Geographic Society who re-discovered Celestia soon found out that Morganthe along with her Shadow Weavers in fact survived and were trying to claim Celestia once more. The Shadow weavers try to prevent the you from entering Celestia for unknown purposes although one can speculate its to prevent you from stopping their queen.
Speech:
Vesna Shadowscar to Shadow weavers "This was not part of our bargain Shadow Weavers!"
Shadow Weavers, "Defeat the wizard and our queen will make it worth your while."
Vesna Shadowscar, "I've heard of this wizard before! No price is enough!"
Shadow weavers, "We will deal with your treachery when this is over!"
Shadow Weaver (Storm Dragonspyre) at a Glance:
Rank: 6
Health: 985
Creature Class: Shadow Weaver
School:

Boost: 40% boost to

Resist: 40% resist to

Location: Dragonspyre- The Crucible

Spells Known
---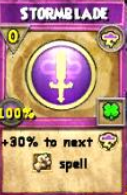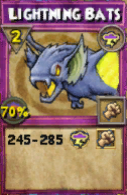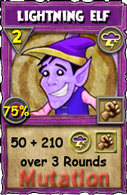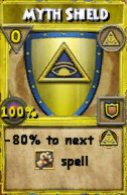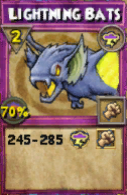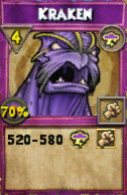 Items Dropped
---
Gold:
Hats:
Robes:
Boots:
Wands:
Athames:
Amulets:
Rings:
Decks:
Pets:
House:
Treasure Cards:
Reagents:
Snacks:
Mounts:
Quest Appearances
---
Hints, Guides and Discussions should be placed in the Discussion tab.
Documentation on how to edit this page can be found at Template:CreatureInfobox/doc
Community content is available under
CC-BY-SA
unless otherwise noted.