Map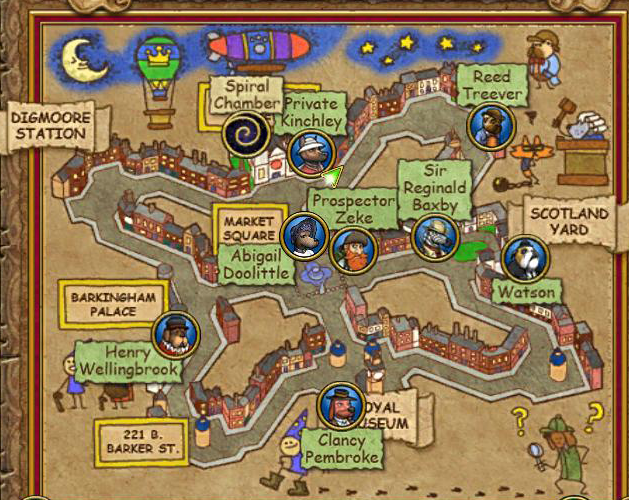 NPCS
Creatures
Places of Interest
There is a tower in Regents Square. This tower is located by the Royal Museum. The tower is commonly known as the 'Warehouse', this gauntlet is the final quest in the series of pre-quests that lead up to players entering Celestia. These quests are only available to players who have completed the quest 'The Final Countdown'. This tower is modeled after the Briskbreeze tower in Wizard City. There are six floors with two boss floors and two puzzle floors. The bosses here will cheat and will cast seven pip spells but their health is only in the three thousands. The tower ends the new line of quests in new release and until the actual world of Celestia is released onto the test realm. As of now players DO NOT HAVE TO complete this tower in order to collect the spiral key for Celestia.
Connects To
The following are connections through the Spiral Door inside the cathedral of Regent's Square:
Regent's Square
Available Reagents
Hints, Guides and Discussions should be placed in the Discussion tab.
Community content is available under
CC-BY-SA
unless otherwise noted.