Description
---
Rattlebones is an evil undead skeleton who is responsible for the Dark Fairy invasion in Unicorn Way. He works under the direction of Malistaire, with the hope of stirring up trouble in Wizard City and eventually bringing Wizard City to its knees. He is technically classified as an "Elite" rather than a "Boss" and may be the only "Elite" unit in the game to have unique loot. Unique drops are usually restricted solely to bosses. Also, like the Fairy Queen, he does not have any strengths or weaknesses against certain schools of magic.
Speech
"You cannot stop us, Wizard! The corruption of the Fairies is just the beginning of Malistaire's plans. Soon, Wizard City will fall and there isn't anything anyone can do about it. Mwahahahaha!"
Rattlebones at a Glance: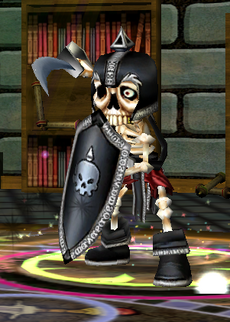 Spells Known
---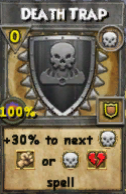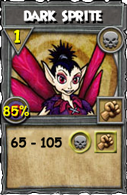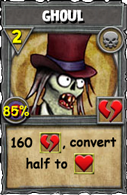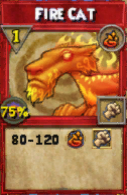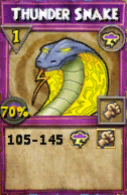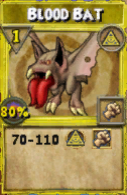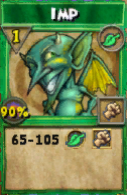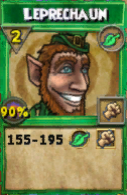 Items Dropped
---
Gold:

3-6
Hats:
Boots:
Wands:
Athames:
Amulets:
Rings:
Decks:
Pets:
House:
Treasure Cards:
Reagents:
Mounts:
Quest Appearances
---
Hints, Guides and Discussions should be placed in the Discussion tab.
Documentation on how to edit this page can be found at Template:CreatureInfobox/doc
Note: Sometimes It Takes Awhile to get these things.
Community content is available under
CC-BY-SA
unless otherwise noted.