Description
---
The Nirini Champion is one of the Kroks responsible for enslaving the Manders in the Pyramid of the Sun.
Speech:
"A Wizard?!? Maybe you are here to free these pathetic Manders... Such a pity. Your good nature will be your own undoing..."

After victory, a freed Mander called Wi'mar says this:
"Thank you, Wizard! You have spared us from having to serve that mean, horrible Krok. I hope that you will be able to defeat the Tuts so that the Manders may live in peace once more..."
Nirini Champion at a Glance: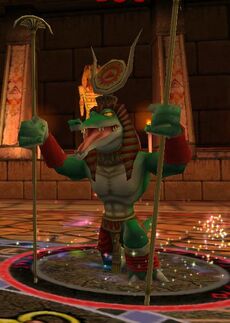 Rank: 3 Boss
Health: 520
Creature Class: Krokotopian
School:

Boost: 20% boost to

Resist: 50% resist to

Physical Attack: Deals 100

damage per pip.
Minion: Flame Servant
Location: Krokotopia- Chamber of Fire

Spells Known
---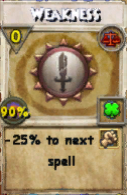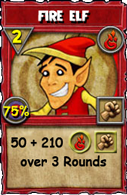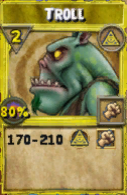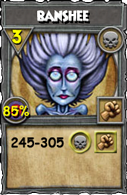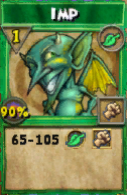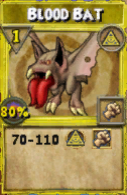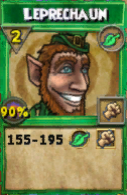 Items Dropped
---
Gold:

22-31
Hats:
Robes:
Boots:
Wands:
Amulets:
Rings:
Decks:
Pets:
Treasure Cards:
Reagents:
Snacks:
Mounts:
Quest Appearances
---
Hints, Guides and Discussions should be placed in the Discussion tab.
Documentation on how to edit this page can be found at Template:CreatureInfobox/doc
Community content is available under
CC-BY-SA
unless otherwise noted.