This is where the School of Death went when it was torn from Ravenwood. Mortis, the Death Tree, one of the trees that offers spells, is found here. Free members can access this area, but only members or crown users may unlock it. It is found behind the waterfall in the Commons. Lots of you are thinking one thing. How did Mortis survive?
Map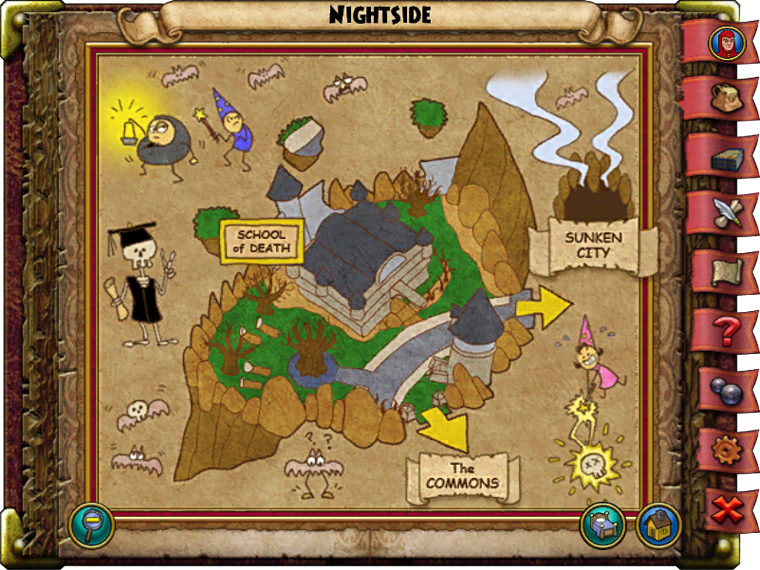 NPCS
Places of Interest
Connects To
Death School
Here we find the lost School of Death, with Dworgyn to teach the advanced arts of Necromancy to Death wizards. It seems that when Malistaire left Wizard City, he sunk the school into Nightside in his rage of Sylvia's death.
Available Reagents
Trivia
Nightside can be accessed by some wizards by teleporting to a friend inside Nightside.
Hints, Guides and Discussions should be placed in the Discussion tab.