Description
Marleybone is the home of dogs, cats, and proper manners.
The city has all the trappings of a modern society built upon scientific foundations. Big Ben, Scotland Yard, and the Royal Museum are some of the most famous sights in Marleybone.
Beware of Marleybone at night, when the name, "Meowiarty," is whispered in hushed tones. It is also rumored that roving cat gangs litter the rooftops and steal many of the city's precious valuables.
It is based loosely on 19th century London, and named after a section of London called Marylebone.
Map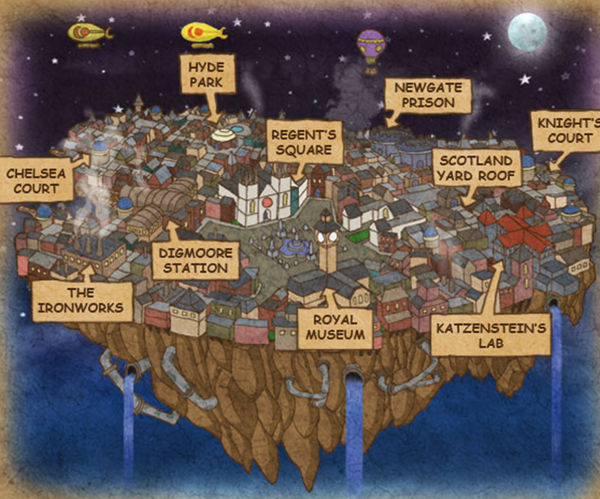 NPCs
Citizens and distinguished visitors of Marleybone
Creatures
Connects To

Hints, Guides and Discussions should be placed in the Discussion tab.
Community content is available under
CC-BY-SA
unless otherwise noted.