Description
---
The Lost Soul is the weakest creature in the Wizard101 game. It is normally the first creature wizards encounter after joining the game. It is easy to kill and it only has 65 health. You must defeat three of them for one of the first quests, " Ghost Hunters." You must defeat another for a quest recieved from Penny Dreadful in the Commons called, "Our Daily Dread."
Lost Soul at a Glance: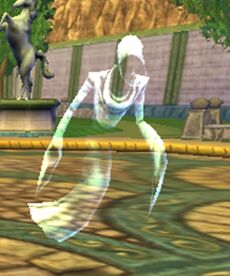 Rank: 1
Health: 65
Creature Class: Undead
School:

Boost: 0% boost to

Resist: 0% resist to

Physical Attack: Deals 90

damage per pip.
Location: Wizard City- Unicorn Way

Spells Known
---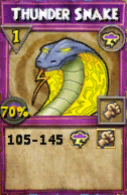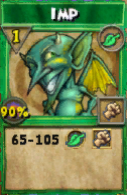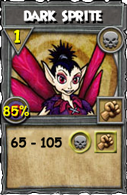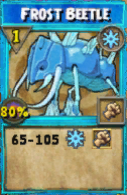 Items Dropped
---
Gold:

0 - 4
Robes:
Boots:
Wands:
Athames:
Amulets:
Rings:
Decks:
Pets:
House:
Treasure Cards:
Reagents:
Mounts:
Quest Appearances
---
Hints, Guides and Discussions should be placed in the Discussion tab.
Documentation on how to edit this page can be found at Template:CreatureInfobox/doc
Community content is available under
CC-BY-SA
unless otherwise noted.