Description
---
Lord Nightshade is the strongest boss in Wizard City in the main quest line. He was influenced by Malistaire to control the undead of Wizard City and destroy it. He resides in Stormdrain Tower, located at the end of the Haunted Cave.He also gives you the badge "Wizard City Protector".
Lord Nightshade is, without a doubt, the most difficult boss to defeat in Wizard City (excluding Sunken City, and Briskbreeze Tower). Lord Nightshade is a Death School Creature, so Death Wizards will have an extremely hard time defeating him alone, as he has a solid resistance to Death Spells and since Death Wizards can't get the Death Prism spell normally until after they defeat Lord Nightshade and gain access to Nightside.
If you go in with one person (yourself), it is only one minion, while if you go in with buddies, it is a full battle.
Speech: "Wizard, I am having a vision... I foresee darkness descending upon you. .. Let us seal your fate".

NOTE: A number of the items Lord Nightshade drops are holiday items. He has dropped these items in the past, all of these items are possible if you try hard enough but holiday may not be dropped any day, but crown items can.
Lord Nightshade at a Glance: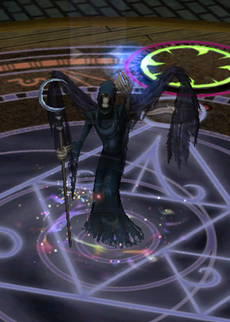 Spells Known
---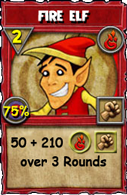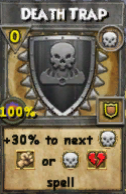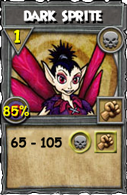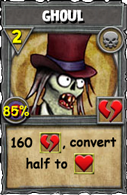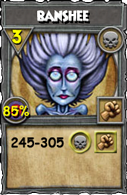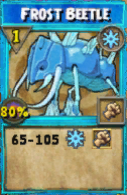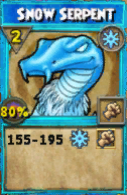 Items Dropped
---
Quest Appearances
---
Hints, Guides and Discussions should be placed in the Discussion tab.
Documentation on how to edit this page can be found at Template:CreatureInfobox/doc