Description
---
Lady Blackhope is the final boss fought on Unicorn Way, and defeating her is necessary for moving on to other streets in Wizard City. She resides in the first tower reached on unicorn way, just adjacent to the Lost Souls.
Like the other bosses on Unicorn Way, she does not have any strengths or weaknesses against any types of magic.
Speech:
"Mere Mortals should not dabble in the affairs of the Undead. Perish now, Wizard!"
Lady Blackhope at a Glance: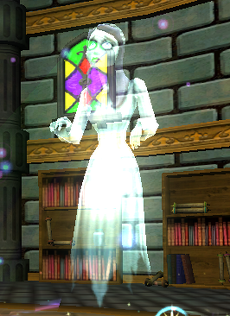 Spells Known
---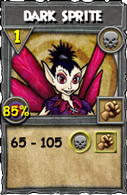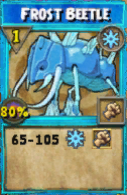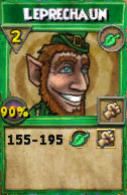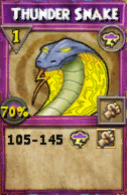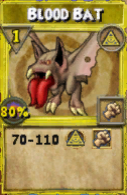 Items Dropped
---
Gold:

5 - 12
Hats:
Boots:
Wands:
Athames:
Amulets:
Rings:
Decks:
Pets:
Treasure Cards:
Reagents:
Snacks:
Mounts:

Bat Wings (24 Hours)
Black Stallion (24 Hours)
Chestnut Pony (24 Hours)
Enchanted Broom (24 Hours)
Purple Glider (24 Hours)
Seraph Wings (24 Hours)
White Mare (24 Hours)
Starlight Pony (24 Hours)
Swiftshadow Wings (24 Hours)
Bruin Ram (24 Hours)
Skyracer Pegasus (24 Hours)
Triceratops (24 Hours)
Dark Redwing (24 Hours)
Owl (24 Hours)
Jaguar (24 Hours)
Quest Appearances
---
Hints, Guides and Discussions should be placed in the Discussion tab.
Documentation on how to edit this page can be found at Template:CreatureInfobox/doc
Community content is available under
CC-BY-SA
unless otherwise noted.