This Is A
Stub
Please Help Us By Expanding It.
Kensington Park is one of the 4 places you can go from Digmoore Station.
Kensington Park is an instance that is widely considered to be the most difficult area in Marleybone, much like Sunken City is to Wizard City or the Tomb of the Beguiler is to Krokotopia. An average golem walking has about as much health as the Plague Oni and they walk on sidewalks. There is also the three on one duels. Battles are nearly unavoidable in some places.
Map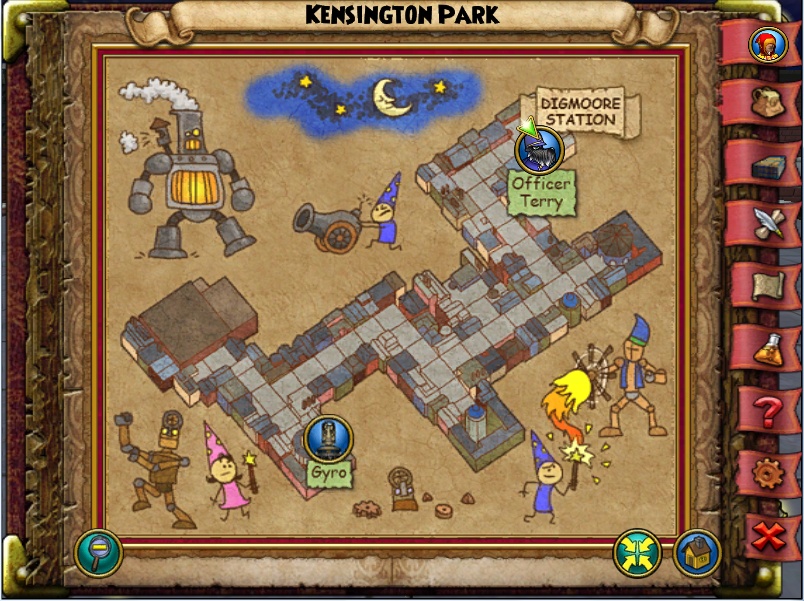 NPCS
Creatures
Places of Interest
Connects To

Hints, Guides and Discussions should be placed in the Discussion tab.
Community content is available under
CC-BY-SA
unless otherwise noted.