Description
---
This boss is a large gray Helephant Demon and one of the four bosses in the center of the Plaza of Conquests. It can be summoned by activating the crystal on the lower left platform (coming from the Athenum). He is known as one of the toughest bosses in the Plaza of Conquests and drops one really rare pet, the Ianthine Spectre, and some desirable Master level equipment. With a load of health the Gurtok Demon is one of the most top ranked bosses in all of Dragonspyre, as it is very hard to master but not as complicated as the bosses, therefore this demon can be beat by will and determination..
Gurtok Demon at a Glance: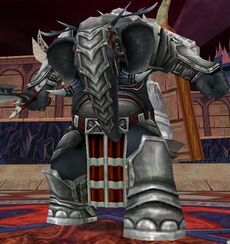 Rank: 9 Boss
Health: 10,000
Creature Class: Demon
School:

Boost: 50% boost to

,

,

Resist: 80% resist to

Physical Attack: Deals 100

damage per pip.
Location: Dragonspyre- Plaza of Conquests

Spells Known
---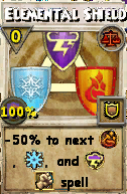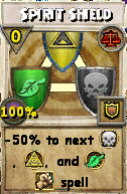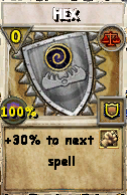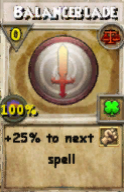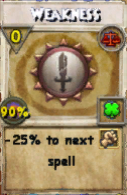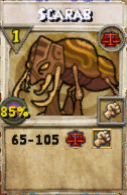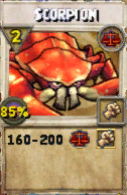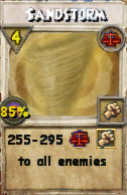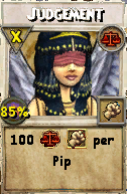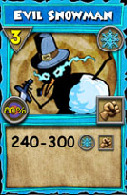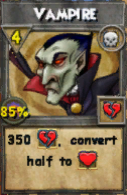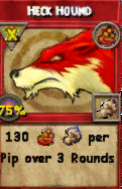 Items Dropped
---
Gold:

60-70
Hats:
Robes:
Boots:
Wands:
Amulets:
Decks:
Pets:
Treasure Cards:
Reagents:
Snacks:
Mounts:
Quest Appearances
---
Hints, Guides and Discussions should be placed in the Discussion tab.
Documentation on how to edit this page can be found at Template:CreatureInfobox/doc
Community content is available under
CC-BY-SA
unless otherwise noted.