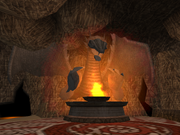 Description
A small area off of Golem Court which can be accessed after gaining certain quests. Any wizard can access this area after they have done the appropriate quest.
Quests
NPCS
Connects To
Hints, Guides and Discussions should be placed in the Discussion tab.
Community content is available under
CC-BY-SA
unless otherwise noted.