Dr. Von Katzenstein at a Glance: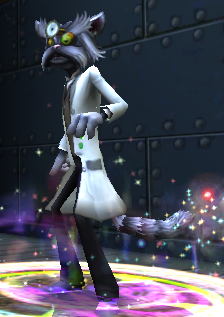 Description
A cat scientist in Marleybone who broke out of prison. Dr. Von Katzenstein aids the O'Leary gang by providing Clockworks to assist in crimes. When in the Instance, after Katzenstein is defeated and all the machines are turned off, you have defeated the instance, and have stopped the production of Clockwork soldiers.
Speech:
"I've got the brains and the brawn. You stand no chance!"
Spells Known
Items Dropped
Wands:

Athames:

Amulets:
Rings:
Decks:

Pets:
House:
storm house

Treasure Cards:
Quest Appearances

Hints, Guides and Discussions should be placed in the Discussion tab.