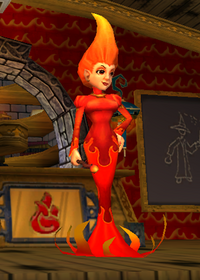 A woman whose hair resembles a flame, and the professor of fire magic at the School of Fire in Ravenwood, Wizard City.
Location: Wizard City - Ravenwood - School of Fire
Gives quest
Quest Goal:
Ends quest:
Hints, Guides and Discussions should be placed in the Discussion tab.
Trainable Spells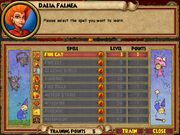 Teacher Profile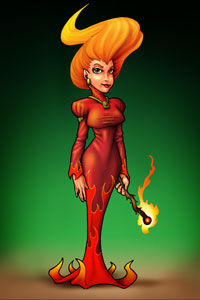 Likes:
Soft jazz
Sunrises
Dislikes:
Snow Skiing
Casual wear
Favorite Spell:
Summon Fire Elemental
Favorite Food:
Pasta Arrabiata
Community content is available under
CC-BY-SA
unless otherwise noted.