This Is A Stub Please Help Us By Expanding It.
Description
Belladonna Crisp is the Headmistress of the rival school, Pigswick Academy. She is a strict person who believes that a fountain, located near the Tournament Arena, is the magical source of power for Wizards and not Bartleby, the Grandfather Tree. She also believes that Headmaster Merle Ambrose and the teachers of Ravenwood have taught the player wrong idea and says that their school is the "perfect" school.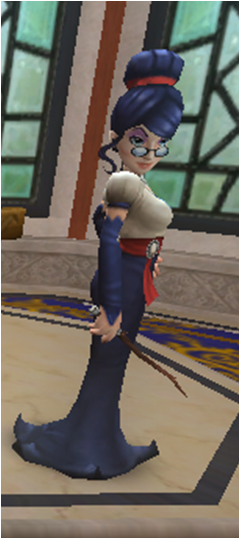 Hints, Guides and Discussions should be placed in the Discussion tab.
Community content is available under
CC-BY-SA
unless otherwise noted.